School Life
School life at Saint Aidan's very much reflects the words from John's Gospel – 'that they might have life in all its fullness.'
As a school, we pride ourselves on a broad, balanced and challenging curriculum which will open doors for all of our students as they move forward after Year 11. But that is just one side of the story. The school has a rich programme of extra-curricular activities, has won numerous awards for the range and breadth of our school trips and values all those extra experiences that add to a full life. Our Careers Education achieved the prized Gatsby benchmark pre-pandemic and we have been chosen as Citizenship Champions by the NCS for our commitment to ensuring our young people become proud global citizens for the future. Saint Aidan's has so much to offer, both in and outside of the classroom. The links here will allow you to explore these areas in even greater detail.
Subjects
To view our Subjects, click the link below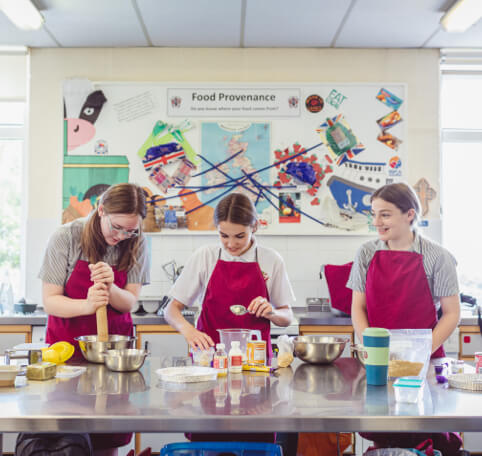 Learning Support
Saint Aidan's is an inclusive learning community that values the abilities and achievements of all of its students and is committed to providing each student the best possible environment for learning.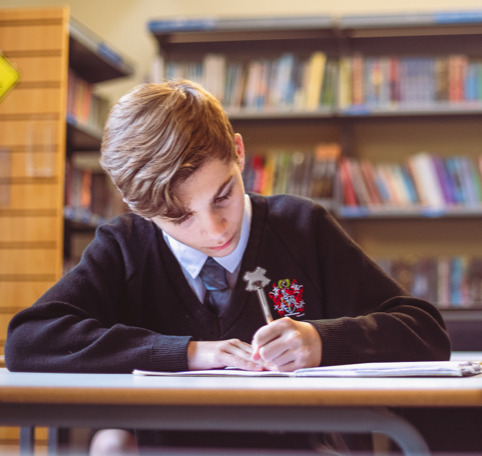 Careers
To assist students in making the best decisions for their career after Saint Aidan's, students receive a great deal of support throughout their five years with us.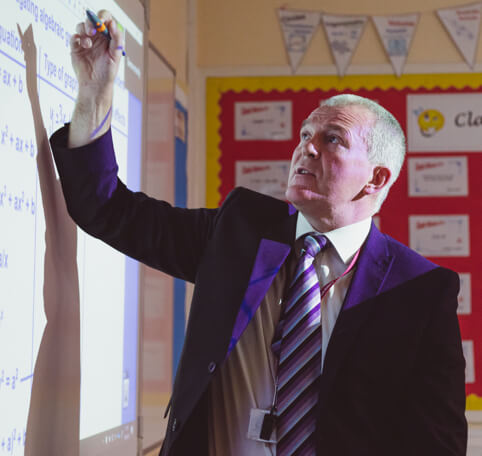 Worship
Worship is an important part of our life as a church school, strongly promoting the Christian values on which the school is based.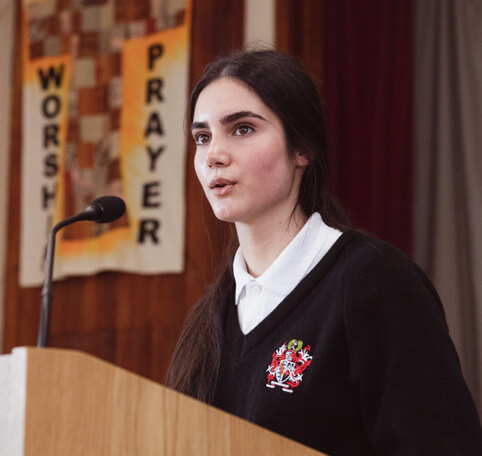 Chaplaincy
Our Chaplain is based in the Upper Room above the L.R.C. and is a vital part of our worship life. She plans much of the worship for our forms and provides pastoral support for staff and students alike.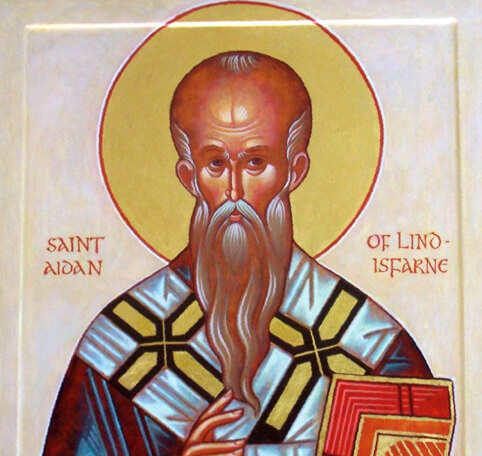 Pastoral Support
At Saint Aidan's we operate a structure called the 'Vertical Pastoral System'. This means that each form consists of approximately five students from each of the five year groups.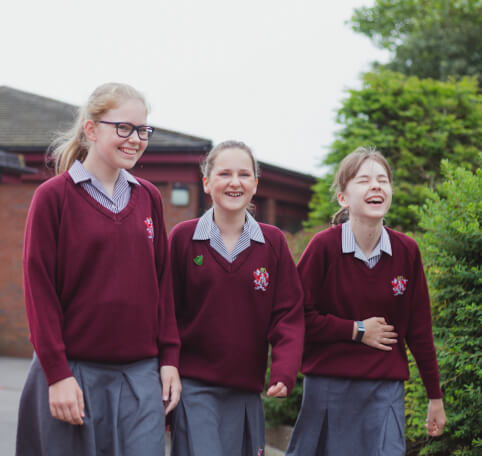 The School Day
Our school day starts at 8.35 am and runs until 3.00 pm. Each morning starts with a form period in mixed-year forms followed by two one hour lessons.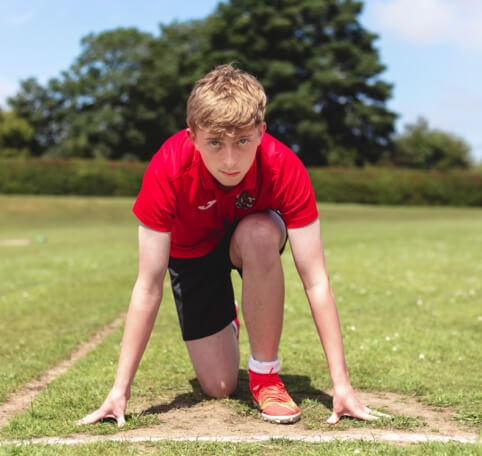 Extra Curricular
As part of our commitment to the holistic growth and development of students, we are delighted to announce our brand new Extra-Curricular programme known as St Aidan's Xtra.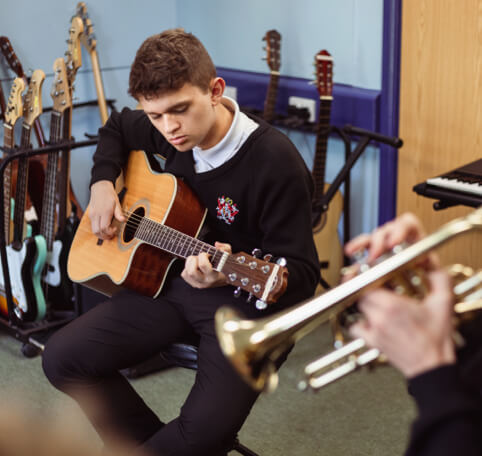 Homework Timetables
For the latest Homework Timetable, click the link below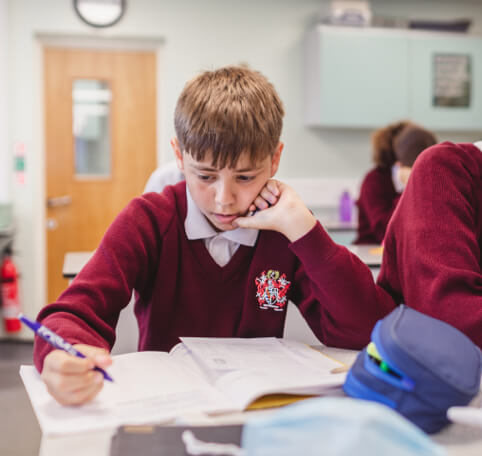 Residential Trips
Saint Aidan's has always endeavoured to offer experiences and culture beyond the classroom and our previous history of residential trips speaks for itself.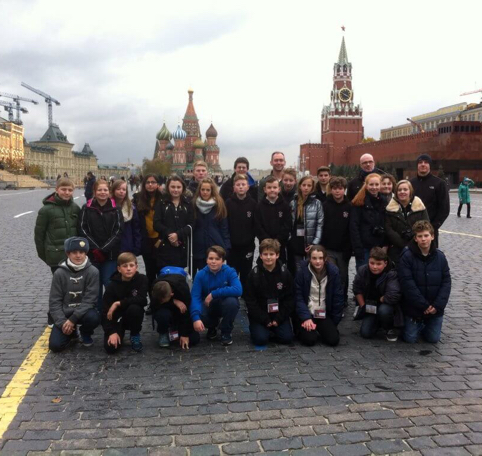 Duke of Edinburgh's Award Scheme
The Duke of Edinburgh's Award Scheme is the world's leading achievement award for young people, recognised by employers and universities alike.  The award promotes personal development through participation in an enjoyable, challenging and rewarding programme.  The award builds character and resilience and can be a life changing experience for those who undertake it.
At Saint Aidan's the Duke of Edinburgh's Bronze Award programme is open to all students in Year 10.  The award scheme is well established at school and has been running for many years.  It is led by volunteer staff who are passionate about the opportunities the award scheme provides.  Around 40 students each year take on the challenge with many progressing on to Silver and Gold at sixth form college.
Each level of the award has four sections to complete, Volunteering, Skill, Physical and Expedition.  Students often find that many of these sections can be completed within school by signing up for extra-curricular clubs or volunteering to help run clubs for younger students.  The expedition section is completed through school with students w
Working in teams to develop map reading and camping skills before completing an overnight self sufficient expedition in the Ribble Valley.
Useful links: