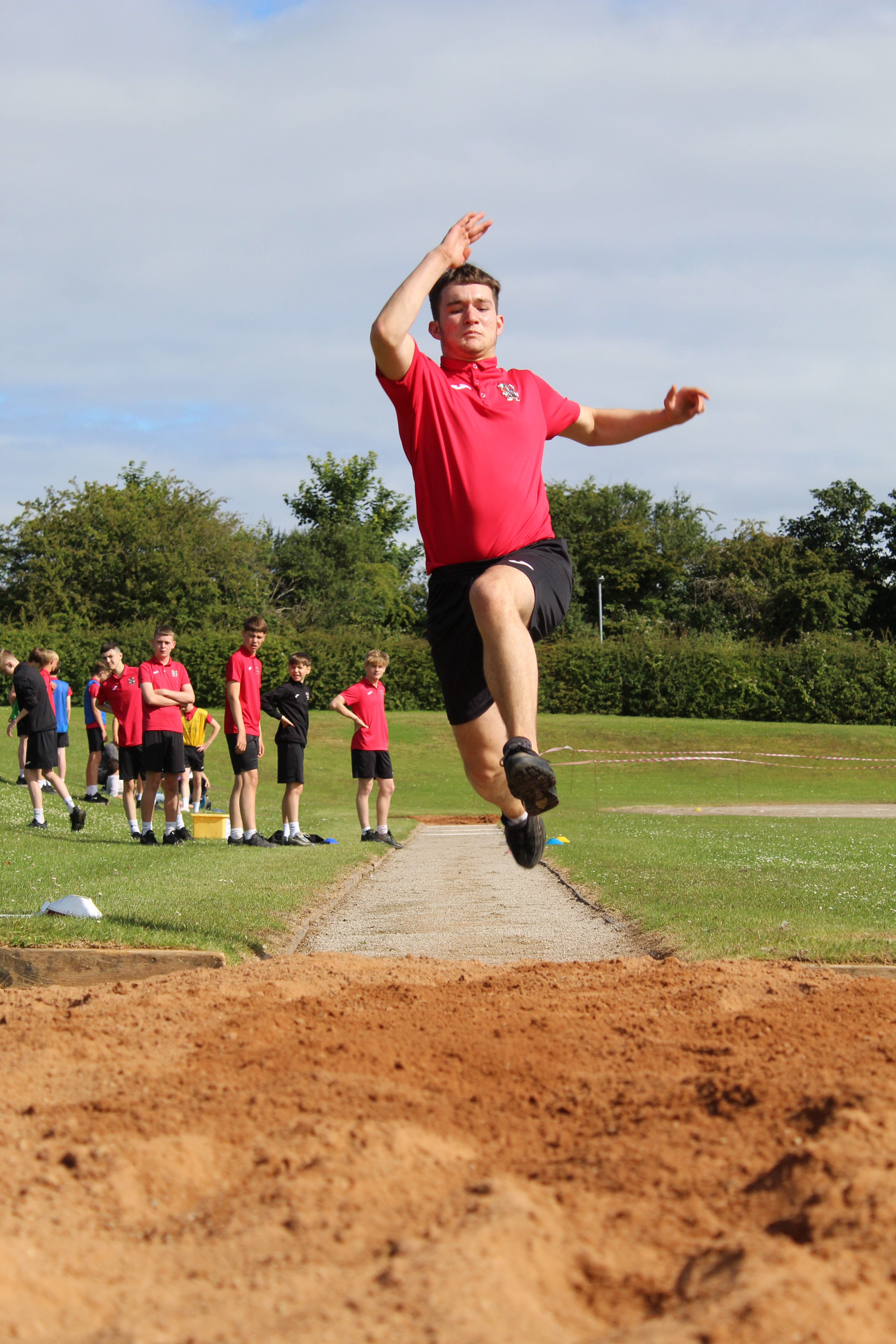 Sports Day 2022
After a 3-year absence, Sports Day at Saint Aidan's was back! After a lot of organising and a nervous look at the weather everything got underway. All students battled it out on the track and field events to see who the winning house would be. Through the expert commentary from Mr Armfield and the enthusiasm from all the staff the day ran like clockwork. All students who took part in the day were fantastic with some outstanding performances. Highlights in events, and where records were broken, are below:
Ben Morley Year 8shot put record with 8.47m.
Immy Pinder Year 8 discus record 16.40m.
Will Morley Year 9 shot put record with 11.56m.
Aimee Davies Year 9 javelin record 18.40m.
Wyatt Holford Year 10 100m record 11.9 secs.
Mia Rowan Year 10 Javelin record 16.27m.
Sam Hutton Year 11 Javelin record 28.4m.
Kirsten Tilbury Year 11 150m record 21.35 secs.
Recipients of the Sue Garvey and Keith Owers trophies for outstanding contribution on the day went to Kirsten Tilbury (Sue Garvey Trophy) and Jonathan Fielding (Keith Owers Trophy).
Tug of war as usual was a great success with the students creating a lot of support from all houses. After the semi finals Keller girls took on Nightingale girls and Hillary boys took on Keller boys in the finals. After two intense finals Keller girls and Hillary boys ran out winners.
Only thing left now was the results to see which house had triumphed. After a lot of checking and cross checking by our results table the final positions and points were:
4th place, Keller 672 points.
3rd place, Nightingale 690 points.
2nd place, Hillary 734 points.
1st place, Babbage 782 points.
Many congratulations to Babbage who regain top spot for another year. Can the PE Department say a massive thankyou to all the students for taking part in events and supporting their houses: the day was only a success due to our fantastic students and staff.